News
Canada spends as much on marijuana as wine
Category:
News
| Posted on Thu, December, 21st 2017 by THCFinder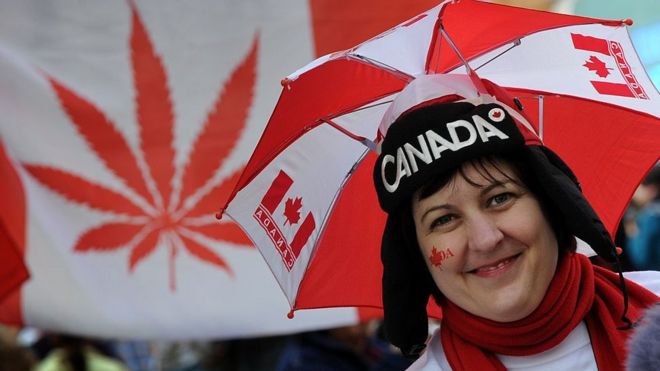 The estimate comes from Canada's bureau of statistics, which studied marijuana consumption between 1960 and 2015.
The government has promised to research the drug's affect on the economy and society as it ramps up its plans to legalise cannabis next summer.
The report also found that use has gone up over the years as it has become more popular with adults.
In the 1960s and 1970s cannabis was primarily consumed by young people, according to Statistics Canada.
But in 2015, only 6% of 15-17 year olds smoked cannabis recreationally, compared to two thirds of adults over 25.